Eligible persons
Applicants may be funded for stays abroad in a program country or partner country if they do not have their main residence in the country they wish to do their internship.
---
Students
The prerequisite for a scholarship is an enrollment at a university of the consortium. Students have to complete a full course of study in Germany that leads to a state recognized degree.
Guest and exchange students are not eligible to receive an ERASMUS grant.
The following must have been achieved before starting the internship:
Bachelor's degree programs:
At least the first two semesters of the standard period of study must have been successfully completed.
Master's degree programs:
Can be funded from the first semester onwards.
In the case of a doctorate, a confirmation from the university must be submitted.
---
Graduate Students
Graduates can be funded via ERASMUS+ within a period of 12 months after exmatriculation (due to the current pandemic situation, this period is extended to 18 months). The prerequisite for a scholarship is a degree obtained from one of our consortium's universities. The participants must have completed a full course of study in Germany.
The online application must be done before exmatriculation.
Eligible Internships
The following internships can be funded::
Compulsory internships (e.g. internship semester)
Voluntary internships
Practical part of a thesis
Internship period:
From 60 days to a maximum of 360 days
Exception: blended short term mobility

Blended short term mobility

Doctoral candidates and students with fewer opportunities, who are unable to take part in a long-term physical mobility activity for study purposes, can participate in a short physical mobility activity combined with a mandatory virtual component (equivalent to 3 ECTS, that is, at least 75 working hours). For doctoral candidates the virtual component is not mandatory.

The following barriers – individually or in combination – can impede participation in a long-term physical mobility:

Disability (physical, mental, intellectual or sensory impairments)
Health problems (health issues including severe illnesses, chronic diseases, or any other physical or mental health-related situation)
Barriers linked to education and training systems
Cultural differences
Social barriers
Economic barriers
Barriers liked to discrimination
Geographical barriers

Please indicate any barriers you might be facing during the internship due to the above-mentioned aspects.

More Information: https://erasmus-plus.ec.europa.eu/de/programme-guide/part-a/priorities-of-the-erasmus-programme
Multiple funding:
Bachelor: Erasmus internship and/or Erasmus study = 360 days
Master: Erasmus internship and/or Erasmus study = 360 days
Doctorate: Erasmus internship and/or Erasmus study = 360 days
Es handelt sich um Kalendertage, d.h. inklusive Sonn- und Feiertage. Jeder Kalendermonat wird mit 30 Tagen gerechnet.
Funding in the ERASMUS+ internship program is possible during the bachelor's and master's degree as well as for the doctorate degree. A total of 360 days of funding period (incl. "Zero Grant" = no financial support) are available. This period can be divided into several study and/or internship stays. For example, several shorter internships can be completed in different companies during the individual study cycles.
In the case of funding after completing the degree (graduate), the funding period of the previous study cycle is taken into account when calculating the remaining funding period.
Example:
180 days of ERASMUS studies + 90 days of ERASMUS internship = 270 days of funding during the studies, thus 90 days remain for ERASMUS funding as a graduate.
Institutions for internships
Examples of host institutions for internships:
Public and private small, medium or large companies (including public service companies)
Local, regional or national public bodies
Social partners or another representative of the labor market (including chambers of commerce, craft or professional associations and trade unions)
Research institutions/universities
Foundations
Schools/Institutes/Educational centers (from pre-school through upper secondary level including institutions to vocational and adult education)
Non-profit organizations, associations, non-governmental organizations
Career guidance, counseling and information centers
The following organizations are not eligible as host institutions for internships:
---
Find an internship
To support you in your search for an internship, we have compiled a collection of internship exchanges. There you can also find helpful tips on finding an apartment.
We can also send you lists of contact addresses where internships have already been completed in recent years. To do so, please indicate in the online application that you would like support in finding an internship and we will send you the relevant company lists as soon as possible.
Partner universities
Cusanus Hochschule
Hochschule Kaiserslautern
Hochschule Koblenz
Hochschule für öffentliche Verwaltung
Hochschule der Polizei Rheinland-Pfalz
Hochschule Trier
Hochschule Worms
Technische Hochschule Bingen
Theologische Fakultät Trier
Universität Trier
WHU – Otto Beisheim School of Management
Hochschule der Bildenden Künste Saar
Hochschule für Technik und Wirtschaft des Saarlandes
Selection criteria
The award of the scholarship is decided according to the following criteria:
Does the applicant meet the requirements?
Was the online application carried out within the deadlines?
Have the required documents been submitted a month before the start of the internship? (Application process)
Does the intended internship last at least 60 days?
Is the intended internship related to the study and study-promoting?
Is the internship recommended and supported by the university? This is confirmed by the signature of the university (sending institution) on the learning agreement (Downloads). Graduates who would like to receive funding after completing their studies also need the signature of the former university on the document!
Is it a full-time internship?
Will the internship be done in a company where funding can be provided?
Does the company have more permanent employees than interns?
Is the monthly co-financing from the company below the maximum? (Financing)
Does sufficient insurance coverage exist at the planned start of the internship? (Insurance)
Funding for a part-time internship in combination with studying at a European university can be applied for at the International Office/International Center of the home university via the ERASMUS+ program (study abroad).
Compulsory insurances
No insurance cover is associated with an Erasmus+ scholarship. Neither the EU Commission, the National Agency DAAD nor the Agency for International University Mobility Rhineland-Palatinate are liable for damage resulting from illness, death, accident, personal injury, loss or damage to property in connection with an Erasmus+ stay abroad.
The Agency for International University Mobility Rhineland-Palatinate is obliged to ensure that the recipients of funding have adequate insurance cover. For this reason, it is necessary that you provide information on health, liability and accident insurance in the application form.
Participants should be in possession of a European health insurance card. This free card gives you access to medically necessary public health services in EU countries as well as Iceland, Liechtenstein and Norway, under the same conditions and costs as the citizens of the respective country. Further information can be found at ec.europa.eu/social/main.jsp.
For internships/internship stays, it is compulsory to take both accident and liability insurances for damage suffered by the beneficiary at work.
All participants in the Erasmus+ program (including graduates) have the option of being included in the group insurance of the DAAD, which offers comprehensive insurance cover.
For further information, please contact the DAAD Insurance Office.
Special Funding
Participants with child(ren) and participants with disabilities (GdB of at least 20) or chronic deseases that result in additional costs abroad receive a monthly allowance of €250.
https://eu.daad.de/infos-fuer-einzelpersonen/foerderung-fuer-studierende-und-graduierte/sonderfoerderung/de/
Participants with child
If you are going abroad with your child, let us know and hand in the child's travel documents.
Participants with chronic illness
A doctor's certificate serves as proof, which confirms that due to the present chronic illness an additional financial need abroad arises. The type of illness and the amount/extent of the additional need do not have to be noted or quantified
Participants with disabilities
When preparing your Erasmus+ stay, you should provide information about your situation and an estimate of the additional costs that are likely to arise during your Erasmus+ mobility or in the host country.
Do you need barrier-free accommodation, assistance with travel, medical care abroad, adaptation of learning materials, an accompanying person, etc.?
Depending on your additional financial needs, you can submit a personal application ("long application") for additional funds of up to a maximum of EUR 15,000 per semester/ EUR 30,000 per year at the latest 2 months before the start of the internship. To claim additional needs, please contact a.i.m. rlp, which will work out the application with you and submit it to the NA DAAD.
General information can be found on the website of the DAAD..

Green Travel
If you are planning to travel sustainably, e.g. with
public transport except by plane
Carpool
or also by bike
you will receive a one-time surcharge of €50 and up to four additional travel days (declaration of honor).
Language Support
To determine the foreign language competence of students, a mandatory OLS language test in the working language (specified in the Learning Agreement for traineeships) have been introduced before the mobility (exception: native speakers).
Participants of ERASMUS+ will receive the access to the Platform of the OLS after they receive their Grant Agreement. The result of the test therefore has no effect on the approval.
After completing the language test it is possible to participate in one or more online language courses and use other offers.
Currently, there is a system change to the new platform EU Academy.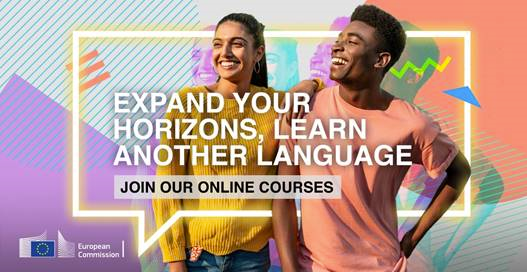 Experience reports
On the following page, we have compiled interesting experience reports from students.
You can find more interesting reports on: praxisschock.de